Canadian composer
Mychael Danna
can be considered a real specialist in world music, but he is also experienced in other genres. His frequent collaborations iwth director Atom Egoyan lead to
Where the Truth Lies
,
The Sweet Hereafter
and
Exotica
, but he also scored
Girl Interrupted
,
8 MM
and
Shattered Glass
. His latest work, which will premiere in Hungary soon, is
Capote
, the biographical drama of writer Truman Capote, whose best-known novel
In Cold Blood
. We talked to Mr. Danna about his most recet and some of his earlier works.
Please let us ask a couple of questions about your solo albums before we enter into the world of soundtracks. We really appreciate your albums Skys and Sirens, while it is the North of Niagara which means the most for us. Why did you become the fan of esoteric style? Does it have any link to the fact your career started in the planetarium of Toronto?
When I was studying music in Toronto, it was a point in time when Toronto as a cultural city was exploding and exploding in a good way. Toronto is a very successful, mutlti-centric city, All these different groups intermingle. There is a great deal of artistic expression from Egypt and its all very accessible for anyone else, So when I started going to school and studying composition at the University in Toronto, it is so easy to accept all these different kinds of music and dance and art forms from all over the world. Toronto continues to be a very great working model of what a multi-ethnic city can be. That's really where I first started hearing these sounds and getting excited about them. As a result, I brought them into my work.
Your music is the most unique among the soundtrack composers partly due to the esoteric atmosphere and partly to the numerous exotic instruments. Are you influenced by your Indian wife hence you implement world music elements in your music or you are consciously searching for inspiration in these genres?
I'm very lucky to be married to an Indian wife because I do hear a lot of music and see a lot of films that otherwise I might not be exposed to. But certainly my interest in other cultural music has gone way before that. I think it's more the other way around; in search of music, I ended up finding my wife.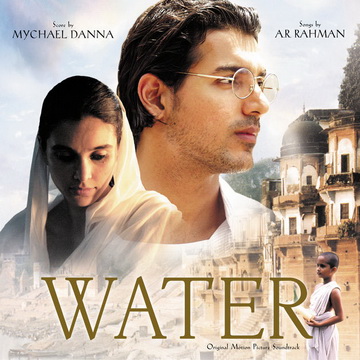 Your newest release was composed for Water which takes place in India. Are you looking for contacts with Indian directors or it is them who think about you as the ideal composer for their movies?
Actually, I almost ended up working with a major Bombay-based Indian director. Unfortunately, there was a scheduling conflict. I'm definitely interested in making connections like that but I'm certainly not pursuing them. My life is pretty centered in Los Angeles right now but certainly it's a connection I would be very interested in having if it came to me.
Recently you have contributed in a production whose director is from Hungary. How did you get in the team of Istvan Szabo's Being Julia? Do you know the previous works of the director? Did you hear anything about our country, about its movie industry or music culture before?
The producer of the film was the one who approached me. Robert Lantos is someone I have worked with for years as he has produced many of Atom Egoyan's films. He has also worked before with Istvan on the film
Sunshine
so that is the connection and he is the one who brought us together. I was familiar with Istvan's work, especially
Mephisto
and the film he did last year,
Taking Sides
about the composer Wilhelm Furtwangler.
The films of Istvan Szabo are probably the things that have brought me closest to the film industry of Hungary. Certainly, I know some of his film was shot in Hungary and it's gorgeous to look at. However, that is the only exposure I've had to the film industry of Hungary.
The music of Being Julia is divided into several very short tracks. How can a score stand together and stand on its foot containing so many different and short tracks?
That is an excellent question. I think that's a challenge a composer has to not only make the music work for each scene in particular but as a whole for the entire film. It's something I worked at very hard, to make sure that the structure of the keys of the music will work on a large scale and the tempos work on a large scale as well. I think when you put it all together on the soundtrack CD, it does work and it has a logic and over all direction and flow even though the cues were quite short.
One of your most genuine productions is 8 MM. Why did you think about Moroccan musicians to reach the depressing atmosphere of the thriller?
Moroccan music has this propensity towards tempos that increase in speed. The almost start slow and work into this frenzy of ecstasy, almost like a whirlpool. That kind of structure just seemed to match the action of the film where we have Nicolas Cage as this private detective being pulled into this whirlpool world of underground pornography. So the choice was 100 percent musical.
The music of Ang Lee's Hulk could have meant the big breakthrough for you if we consider the popularity of blockbusters, but later Danny Elfman got the job. After that the director made the Crouching Tiger Hidden Dragon with Tan Dun. Why did you get out of the productions?
That is a question for Ang Lee. I would love to work with Ang again. I feel that, with
The Ice Storm
, we made one of the great films of the Nineties and it has one of the great scores of the Nineties. Ang and I are friends and I would love to have the opportunity to work with him again.
Is there a movie type which you would reject automatically?
Mindless action flicks... which I happen to like, actually! I enjoy them, but I don't know if I would really be able to offer anything to them. But, there are a lot of interesting films being made these days. I think it's a good time for film making in that way.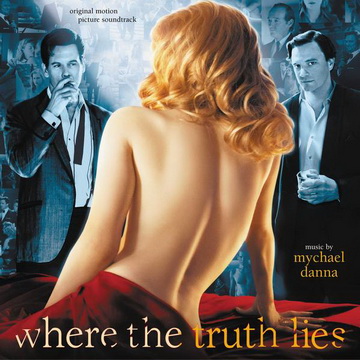 The Where the Truth Lies is one of the many common productions with Atom Egoyan. What kind of instructions can the director give you after decades of friendship and working relationship? Is there any need for them?
Certainly, the trust level is very high between Atom and I. It's more of a feeling of excitement when we work together rather than the tension that sometimes directors feel when they haven't worked with you before and they are worried that you won't understand what they want and understand their film. A lot of the struggle is based on gaining their trust and their confidence. Atom and I, of course, have worked together since the beginnings of our careers so we have a sense of understanding and trust. So we're beyond that and it's more about the art and exploring our artistic ideas. He's very sensitive to music..
He's very inspired by music and so inspires me because of his excitement. We talk a great deal about the music. It's a conversation and collaboration that's a lot of fun. He has a lot to do with the success of the music in his films because of his deep understanding and ability to communicate to me the deeper issues and requirements of his films.
The "Chinese Restaurant" is an odd one out among the other scores of this album. It resembles us to David Arnold's funky scores (e.g. Shaft). Do you like wandering around the genres?
I feel confident that I can give credit to any kind of music. I've studied ethnomusicology at university, so I have a pretty reasonable background. Obviously, there are some styles that I sympathetically vibrate to more than others, but every style I've worked with do far has its own challenges and rewards. They're all different, but there are challenges and rewards in all of them.
Does it make the composition more difficult if you don't find a movie good enough?
Yeah, and I definitely don't pursue films of the nature that I end up doing. But I guess people do hear something, some character in what I've done that seems to be right with things that are dark and complicated. I don't know what that says about what I'm doing. [laughs] I think it might disturb me if I thought about it too much. But, no I don't seek these films out.
On the other hand, I have worked on films that are very different from, say,
The Sweet Hereafter
or
The Ice Storm
, and I have to admit, they aren't as fun to do. I love doing period music and things like that, but really, I feel like it's not what I should be doing. It feels like it's too easy. I mean, I did this series-I did a few episodes where it was a period thing and it was really fun to do.
What kind of feeling is that your brother, Jeff is a composer, too? Is there any rivalry between you?
I think there's always rivalry, but more predominant is the fun of working together on some projects. For me, I have a great satisfaction in seeing his success and his abilities. Just because he's my younger brother, I did teach him a lot of what he knows and helped him develop his talents. So, for me it's very rewarding. Whether he feels the rivalry of a younger brother looking up at an older brother, you'd have to ask him.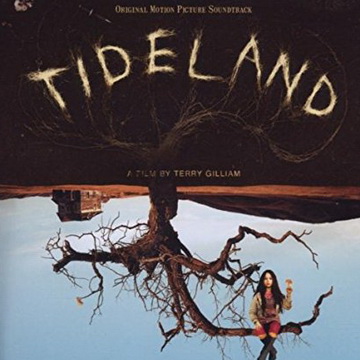 For Terry Gilliam's Tideland you composed the score with your brother Jeff. How different was to work with a director having such an unique perspective? Will this be released on the album?
Terry is an exciting and inspiring person to work with. It was a very fruitful collaboration and I think it's a wonderful film. I don't know if there will be a CD release.
Who decided to involve Jeff in the production?
The film had a great deal of music in it and music of many different characters. It seemed like the perfect project for the two of us to work on together. We compliment each other because we have slightly different strengths. I thought it would be fun to work with him on this film and, just because of the huge requirement of what needed to be done, that having two heads would certainly make the process work.
Which is your best soundtrack and which you are not satisfied with?
Hmm, best, now that's a tough one. I mean, the ones that turn out artistically well are often the most painful to bring about because they're just so tortured.
The Ice Storm
, I'm very, very proud of how that score turned out, but it was brutal to work on. Ang Lee, is a brilliant director and I love my collaboration with him but it's tough to work with him. I mean, it's really tough. He's very hard on everyone including himself in the sense that it's a process and he's relentless in finding the absolute best solution.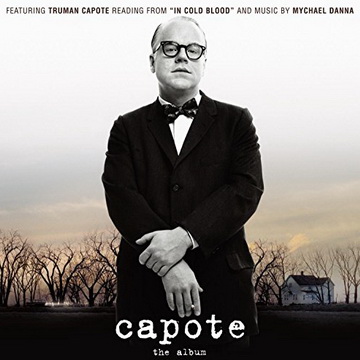 You finished 2005 with a music composed for a biography drama, Capote (directed by Bennett Miller). The movie was recorded within 36 days which is unusually short period of time. How much time did you receive for the composition and the recording?
Ironically, we probably had much more time in the post production than in the shooting. The movie was shot in shortly after a month, but I probably had three months to work on the post production. That's simply because the post production is less expensive. On a low budget film, you're able to spend more time on the post production. I had as much or more time to work on that film as a usual film. Because of that, we were able to put in the thought and the care and really fine tune it to the point where I think it's a wonderful marriage of film and sound.
The tunes result in a lethargic and depressing atmosphere, which may rarely be met by the audience. Was it due to the story of Capote or to other more personal reasons?
I think it's a simple guideline for everybody who worked on the film in every department; To be equivalent to Truman Capote's prose and approach. I used that as my study guide, really. His approach is clean and very simple and descriptive; in fact, deceptively simple. It's the perfect word in a perfect place. There's no extra frills and bells and whistles. It's all very clean. That's the model that I tried to be the equivalent of. The music for
Capote
is really music about and from the human interior world, which is very unlike his exterior world. It's is a very lonely and empty place. So it had to be something that captured that quality.
The piano tunes used here resemble us to Philip Glass' works. How conscious was to choose this sounding of the instrument? Do you know Glass' music?
We tried many things. In fact, the score ended up in a very different way. It was a much more esoteric approach from the start. It's typical in the process of film scoring that you don't end up where you start. It's a process. Eventually, we just felt that the simple, almost black and white score was the right approach to take to this. Too many colors was wrong and so we just settled on the black and white color scheme of piano and strings.
Do you keep track the career of your colleagues? Which composer do you like and why?
I have composers who are friends, but I can't really answer that question because I just concentrate on my own work. I just don't have the inclination to judge my fellow composers.
To know more about Mychael Danna's work, please visit the composer's official website.
Special thanks to Tom Kidd
March 8th, 2006