Recently released the Hungarian cinemas Tommy Wirkola's new movie, the
Hansel and Gretel: Witch Hunters
. The movie reimagines the classic fairytale, turning it into a dark and edgy adult-oriented thriller with a "baroque 'n roll" score by
Atli Örvarsson
. The composer spoke about this currently work as well as other projects, like the
Babylon A.D
,
The Eagle
, the medieval fantasy
Season of the Witch
and the NBC's new hit series, the
Chicago Fire
and of course his work with Hans Zimmer.
Please, tell us how did you get out of the Iceland's small town to the team of the Remote Control Production?
When I left my hometown of Akureyri in my late teens I had no plans of becoming a composer – I wasn't even sure if I wanted to be a musician! After a couple of years playing with some very successful pop/rock bands in Iceland I wanted a new challenge and went to Berklee College of Music and after trying a course in film music I knew that was going to be my life's work. From there I went on to further studies in film music before ending up in a fellowship program with famous TV composer Mike Post, who I ended up working with for 4-5 years. Later on, I was introduced to
Hans Zimmer
and jumped at the opportunity of joining Remote Control.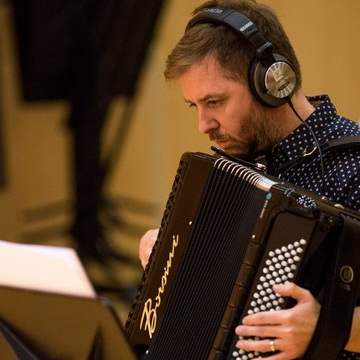 We can't see Icelandic productions in your filmograpy – neither in your early years. Why is this? Are you planning, that you write a music for an Icelandic production?
The simple reason is that I didn't start writing for film until after I left Iceland so most of my connections are outside of Iceland. I'm not planning anything specific in Iceland at the moment but certainly look forward to an opportunity to work on a film from my country at some point!
In your opinion, what's the biggest challenge in the film music business?
I suppose the biggest challenge in the business itself is to actually break into it! If you think about it, there really aren't that many people on the planet who work as composers for film. At the same time, technology is making it accessible to more people while countless schools and colleges now graduate students as film composers. So the competition is getting tougher all the time.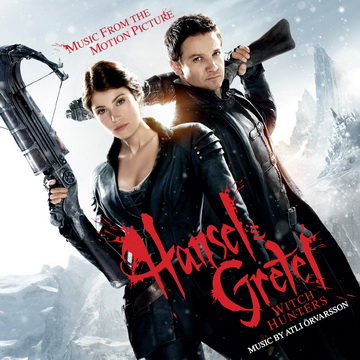 Your latest project is the score for Hansel and Gretel: Witch Hunters, where we can find a unique and complex mix of rock and classical orchestrations elements. Why did you start on this line when you started writing the music?
More than anything, that direction came from the film makers and the movie studio, Paramount. The director, Tommy Wirkola, hails from a rock'n'roll background as a drummer so perhaps that aspect is an extension of his aesthetics but, to be honest, I think this direction really makes sense. The tone of the film and it's onorthodox story telling needed the modern edge, while more classical elements give it a big movie scope and a bit of the fairy tale magic.
The producers and the director given free hands to you?
This was very much a collaboration and a lot of trial and error went into finding the right sound. In a way, you could say that we went down three different roads, the more classical one, a rock'n'roll and we even did a lot of exploration of experimental dance music. I think you can clearly hear all of these elements in the score As a result, the score took quite a bit of time, almost six months to complete!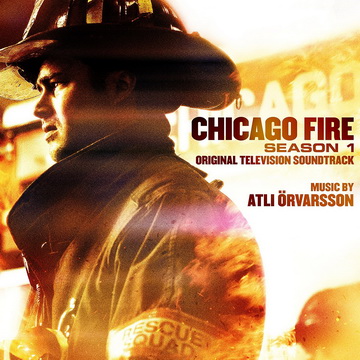 You currently work – paralel with your movie projects – the hit NBC series Chicago Fire. Could you tell us some words about the working process of creating the musical background? How much time you have for the episodes?
The TV environment is quite different in all aspects, except of course that you're being a dramatist and a story teller through the music. First of all, I usually have about 3-5 days to an episode – sometimes less! Of course, in the beginning of the season I wrote a suite of themes and ideas to define the sound and feel of the music which I then draw from and use as a stylistic blueprint. Secondly, the style of TV scoring, at least in America, is very much to create a sort of neutral background atmosphere rather than very specific scoring. So the difference between something like
Hansel and Gretel
and
Chicago Fire
is really huge!
How do you get the balance in movies and TV, not going to the expense of another?
As long as you can organize your time well, one doesn't need to be at the expense of the other. Like we discussed, films take a lot longer and they should because the music typically will "say" a bit more than on TV. To be honest I really enjoy both. It's great to have the luxury of really researching and crafting things carefully for films but there's also something refreshing about having to produce a lot of music in a short amount of time and really having to trust your instincts.
You are well known by the scores of Babylon A.D., The Eagle or Vantage Point. Do you keep an eye on the feedbacks of the critics and film music fans?
I will sometimes take a small sampling of reviews after the movie comes out but less and less with each project, to be honest. All I can do is to keep writing the best music I can under the circumstances and not worry about what the critics will say.
Babylon A.D. has been cut and revised significantly when it came out. Did it affect your job? Did you have to do some corrections, or they edited your final work?
All of the above actually. The movie kept changing and some of the changes I was able to address before the recording sessions, while others were addressed on the dub stage. To complicate things further there were two versions of the film so, while I was in Paris working with the director (Mathieu Kassovitz) on the final dub, I ended up having to write some additional cues and do an extra recording session with the orchestra in London.
In the score of The Eagle appear a lot of rarely heard musical instruments. How did you create this unique musical background?
The movie is about the collision of the Roman Empire and the people who lived in what is now Scotland. Obviously, the Roman Empire stretched over most of Europe and well into Asia and North Africa so I had quite a vast geographical region to mine for the sound of the Romans whereas, I wanted to be quite specific with the Scottish/Celtic sound. Probably the most interesting discovery I made was with a group of musicians, led by the eminent musicologist Dr. John Purser, who specialize in ancient Scottish music. I rented out a church in Edinburgh and then we jammed on anything from beach pebbles to ram horns to a replica of the ancient Celtic war horn, the carnyx! I then took all of these sounds back to my studio in LA and started incorporating them into the score. Additionally, I worked with the great Neff brothers from Ireland and used instruments from places as diverse as Russia, Persia and Hungary in addition to a more traditional symphonic ensemble.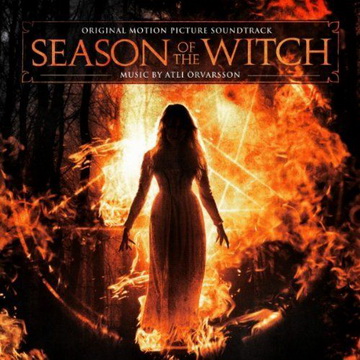 Season of the Witch wasn't a great success in box offices. How important could be this for a composer?
Box office is very important as it is really a reflection of how many people went and saw the film. You can write the greatest film score of all times but if nobody hears it doesn't do much good! Of course this really applies more to commercial Hollywood films than smaller art house films. At the end of the day, every film is a business venture and people are taking a chance with money and the more the feel confident about you the more likely they are to hire you. So, if you have some box office successes that helps.
You worked with Hans Zimmer several times – your latest project is the new Superman-film Man of Steel. Could you tell me some words about the work of an additional composer?
Typically it means being some combination of a dramatist and an arranger. Usually the themes are all there, it's just matter of adapting them, musically and dramatically to a scene. There are of course exceptions where you have more of a conceptual role as a composer too. In many ways it's very liberating to be an additional composer as you can just focus on the music and not have to worry about all the other things that the main composer has on his shoulder, like schedule, budget, interfacing with the film studio, etc.
What is your opinion: how difficult to get a job in Hollywood for a young and unknown composer? Benefit to you that you come from the Remote Control Production?
It is quite difficult but as with anything else, talent and hard work prevails. The key thing really is to meet and know the right people so obviously, in that regard, being connected to Remote Control is a huge advantage!
After Chicago Fire in what series or productions will you participate in the near future?
I'm in talks about a couple of new film projects, in Europe and the US, but it's a bit too early to reveal what they are.
To know more about Atli Örvarsson's work, please visit the composer's official website.
Special thanks to Alex May
March 20th, 2013