The Hunter
, starring Willem Defoe was shown at the hungarian cinemas in the summer of 2012, and it has a really unique score co-composed by Australian-born Matteo Zingales. A consistent award winner, Zingales has five Australian Academy of Cinema and Television Arts (AACTA) Awards for Best Original Music Score for film, TV and documentary, as well as numerous Screen Music Awards for Feature Film Score Film of the Year. He spoke about this work and his career.
Please, tell us what made you thing about becoming a composer?
When I was Nine years of age - My father introduced me into the world of film and I quickly fell in love with movies. From that age I asked who make these films and my father replied – The director has the overall control of a film. So I said I want to be a director. It wasn't until I was 12 or 13, that I realised what moved me most in a film was it's music. Having discovered this I ask my father and mother – where does the music come from in the films and their answer was the composer. So form then on I wanted to become a composer for motion pictures and haven't change my path since.
After some short film assignments you got a television series called All Saints, which is quite unusual for a novice composer. Why you were chosen by the producers?
Having learnt piano and the drums for a number of years – I applied for the prestigious Australian Film, Television and Radio School (AFTRS) in Sydney. They only accept 4 students in each discipline a year. I applied at the age of 21 and was accepted. being one of the youngest composers to attend. The average age of the school was 30. Receiving guy Masters in Screen Composition I had worked on several Short films and Documentaries. This lend someone from a music company to see my work and offer me a job helping music edit the TV show
All Saints
full time. I was ecstatic and happy to be approached. I soon realised I could write better than the original music being used and decided to write a few cues here and there within the show. The Producers liked it so much, from then on I composed every cue. Working on that show help me in a number of ways. To write faster and with higher production value as well as working out various approaches to drama on screen.
What is the musical style of the music of All Saints?
All Saints
was a blend of orchestral, contemporary beats, synthesiser to cover themes of hope, despair.drama, pathos and high stakes. Think the show
24
but set in a Hospital.
You are quite busy in these days because of another series called Winners & Losers, and your name appeared just in a few movies. While you become famous in Australia with these series, your music could be known around the world with movies. Don't you feel that the television work maybe hinder your career?
I don't believe it will hinder my career and much as show the versatility and range I can produce. Television has different approaches, challenges and work ethic to film. I would like to concentrate on film full time, when there is enough demand for me to do so.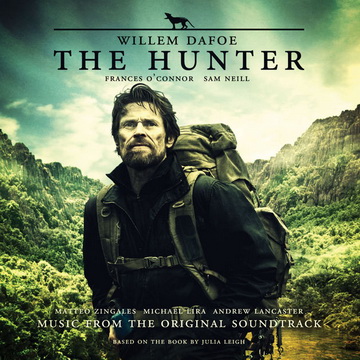 The first movie which were a success outside Australia is The Hunter by Willem Dafoe. On the booklet of the soundtrack there are two other names next to yours, but in the end title of the film only you and Michael Lira are the two official composers, while Andrew Lancaster was the music director of the project. How this team came together and how did you share the work between each other? Why director Daniel Nettheim chose you?
So Daniel and Vincent (the producer) approached Andrew regarding possibly composing the soundtrack of the film as they were friends. Michael and I happen to be business partners with Andrew and we met to discuss the project with Daniel. I then wrote for a small part of the film and Daniel felt it was perfect idea and we could develop this further. Therefore the project landed with me. Michael was attached also because we only had 2-3 weeks to complete the score including the recording. Although I wrote most of the score, Michael contributed in the end and I felt he should also receive a credit. As I was Composing, Andrew acted as Project manager and therefore we also agreed he'd receive a credit also. If it wasn't for andrew I probably would't have had a shot at the project as I was only known as a television composer – but I soon proved everyone wrong.
[laught]
Could you tell us about the composition and the recording of this score? How long did it take?
The Hunter
score had to be written in 2 and half weeks. Once music cues were locked off or approved by the Director, I would work with my orchestrator to find the best approach to record. Although I orchestrate my own work – being a squeezed timeframe it help to have another ear and professional on the job. It took 2 days recording time. The budget only allowed us to record a small ensemble to blend in to my sampled score. They was quite allot of layering and multitrack recording and my ear and engineering skills with sample also playing allot of own instruments, I was able to create, I believe, a magical score for
The Hunter
.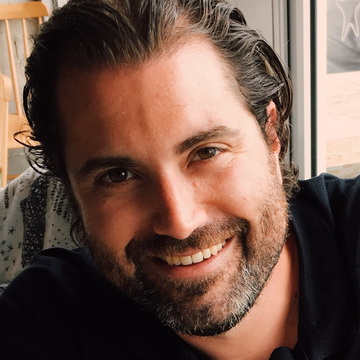 What special instruments did you use during the composition to create this unique sound of the score?
I use various percussive, string and woodwind instruments in
The Hunter
and treat them through various outboard gear as well as software plugins. Instruments and techniques used included – Bowing and plucking various Marxophones. Using brushes on traditional pots, pans, drums and piano strings. Treating (manipulating) Various flutes and ethnic woodwinds through delays and tape echoes. I ended up using an MS20 for the sub lines with the orchestral chords. I created musical textures bowing and striking string instruments, like viola's and violins, destroying a few bows in the process. I used Balafon's, Xylophones and for percussion textures.
Did the director use all the music you composed for the film?
Yes the director ended up using most of the music from the film. In the mix at one stage the cue "Martin David" (the last cue in the film) was going to be replaced with "The Hunter" track on the CD track 2, to reprise, but i agued that Willem Dafoe's character has gone through a personal and emotional journey so it should be a refection and resolution and feeling of transformation. I won the point and the cue was put back into the film. The director is glad it was and most audiences respond to that cue in particular.
Did you take part of making the order of the soundtrack album? Why do we hear differently during the film?
I actually was in Los Angeles when this was being deliberated – so the order of tracks was worked out by the film makers and Andrew, although I did have final approval.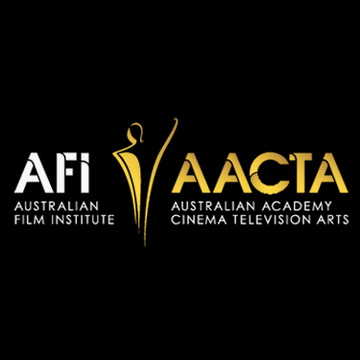 The score won the award of the Australian Film Institute (kind of an "Australian Oscar")...
This Award is MAJOR here and was the first (Australian Oscar) of it's kind. as it was formerly called the AFI's Australian Film Institute Awards. Now it's regarded to be much more prestigious as it's now an international award and they included foreign films in the mix.
You are composing music for television ads, too. Don't you feel that when you compose something to this genre, maybe it will be disappeared next day?
Yes I do. Ads are very fast turn around - sometimes you only have a few hours to complete one and the reward or satisfaction is small.
Could you tell us something about Sonar Music you are joined? What are your tasks in this company?
I'm one of 7 directors of this music and sound collective Sonar Music. We provide TV and Film music, mixing and production to all types of content. Although I'm now based in Los Angels most of the year (Jumping into the big pond) – I do jump onto projects within the Australian Market also.
Do you listen to film score CDs or pay attention to other composers' work? If yes, who is your favourite?
I love film music! Of course I pay attention to other composers work, It's my favourite style of music. Although as a composer you must be very careful how much you listen to as you may be subconsciously influenced by another composers thematic ideas and find yourself in most cases, being unoriginal. Having said that, in order to facilitate your question – my current top 5 composers, both film and other at the moment are: Arvo Part,
Thomas Newman
, Henryk Gorecki,
Alexandre Desplat
and
Hans Zimmer
.
What are your current projects?
Having Just completed another Feature Film
Not Suitable for Children
and I'm currently attached to a powerful Australian mini-series called
Devils Dust
about asbestos – relating to Australian Story about a Journalist driven to expose a corporate empire. Thrilling stuff. Also in production is a feature documentary on Gore Vidal who is an quite the subject matter, was friends with Kennedy, a little controversial and intellectually radiant. Very interesting Bio on him. There are also some other potential projects floating in anticipation also.
To know more about Matteo Zingales's work, please visit the composer's official website.