The hungarian premier of
Book of Longing
, a worldwide praised composition of
Philip Glass
was in June. We had an opportunity to meet the wonderful and kindly composer, and make a short conversation with him about his first musical experiences and his main contemporary work as well as film scores.
First of all, please tell me some words about your musical education. What were your earliest musical influences?
As a boy? Well, pretty much Central European art music. But also I knew a lot about pop music because my father had a small record shop. All the music you can imagine was in that shop. So I worked in that store from my early age and I heard everything. I heard symphonies, concert works, but I heard Cliff Richard, rock and roll, or at least what we called rock and roll in that days, I heard pop music, Broadway, soul music. I began to play the flute when I was younger and I played at concerts as almost as I was 10. Few years later I was playing and focus for operas. I did that too. So I had a very good contact with the world music. Very very broad. Eventually I went to Paris in my twenties where I met Ravi Shankar, and I went to India and Africa with him, got a lot of indian music experiences.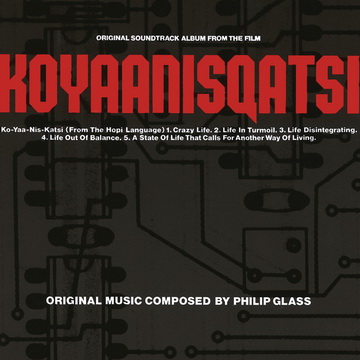 How did you get started in film scoring? What was your first film music?
I began working with Godfrey Regio, who did a film called
Koyaanisqatsi
. After that I began to work with independents, so not really in Hollywood. People with not much money but great ideas. I gathered a lof of experiences at that time. Eventually I met some commercial prompt people, and I was involved to do some commercial film works.
Who did you choose for your film scoring projects?
Now people call me. But now in Hollywood there are other people who are looking for work. They have agencies. In the early days I had no agent. But I was well known in the music world so I got invitations.
If I know correctly, Your only horror music is the Candyman, and it's sequel, the Candyman II: Farwell to the Flesh. How did you get this job?
Bernard Rose was the director, he called me up. He had one movie called
Paperhouse
, he showed it to me, because I did not know what it is. I saw
Paperhouse
, and then I thought it was really interesting. To tell the truth, that was the first time when I saw a movie like this, what we call a slasher movie. I did not know that genre, I did not even know what it would be. But I began to work on it and then I was surprised by the content. At the time when I did it, I said: "Ohh... no one will ever see this...", but that became a kind of cult movie, so many people know it.
Your first Oscar-nominated score was the Kundun and if I heard right you like Tibet and it's culture. Please, tell me something about this music?
Well, I knew something about this culture, because I had travelled in India, and I met the refugees. I knew musicians in Tibet, and I suggested to Scorsese that I want to make the score with tibetan musicians. He was very opened to what I wanted. It was easy because I know the Tibetans, as well as the Buddhism, so a film about the Dalai Lama was a good opportunity to create a really spiritual music. I could adapt a lot of instrumental and vocal elements from this region, like the Gyuto Monks for example. It was a pleasure to do that.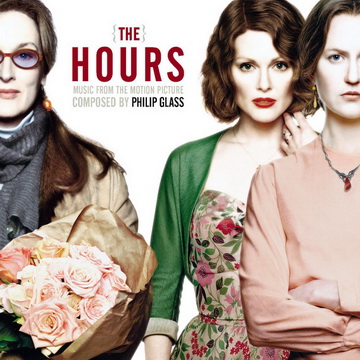 Your other successful work is The Hours. This score was released as an original score CD and later a piano version. Where did the idea of the second release come from?
We did the piano one afterwards, because the music director Michael Riesman was a very good piano player and he wanted to do that. So we made one piano version, it's really because people like piano music. And the people like
The Hours
, so we mixed them up, good combination. When people like music it is good to put in their hands. Everyone knew
The Hours
and there was some kind of interest. And I am also the publisher of this music, so I can make decisions by myself.
Which is your best soundtrack or other work?
Let me see... I think
Powaqqatsi
from the trilogy. Interesting, but not the first or the third, but this second one.
Why?
It combines music from other parts of the world. It is a kind of world music score, music from Africa, South America. It imitates in certain ways, it brings the idea of asian music into a not exactly asian score. So it is a global sound tour.
What do you like better: film music or world music?
It depends. I like operas as well as the film works. I like to perform my music with the film, so it's a kind of concert. I mean, it's really important how the audience response to my work. The main difference between the world music and the film music is that world music based on traditional elements mostly, but when you are working on a film, you have to rewrite your music a lot of times. When I'm working on an opera, it takes at least two years, it's much longer. But the main thing I think, that... I like all my pieces which became successful
[laughs]
... What can I say?
The Heroes Symphony based on the work of David Bowie and Brian Eno.
Well, I've known David and Brian since the seventies, and this music is based on their music mostly. I really like to inspired by the work of other composers or musicians, whether it's Haydn or Rachmaninov, or guys from the pop genre. I like the idea of to taking melodies written by people who have taken the music seriously. I'm really struck by these pieces. David and Brian also liked this idea.
The Orion commissioned by the Athens Cultural Olympiad four years ago. What inspired this music?
The Olympics is bringing every countries together, so I wanted to bring all music together. I had a didgeridoo player from Australia, a kora player from Africa, a pipa player from China, a percussion ensemble from Brazil, and Indian musician who have worked with Ravi Shankar. I played the violin, a kind of celtic violin, and there was Eleftheria, a very well-known singer from Greece. So it was a really international music.
To know more about Philip Glass's work, please visit the composer's official website.
Special thanks to Zoltan Balla, Monika Turkovics, Gabor Mesterhazi
September 3th, 2008